Organic Processing & Warehousing
Organic Product packaging & Organic Warehousing
PA Packaging are specialised in the organic warehousing of a wide variety of products. This means we are fully compliant with all trade standards as set by the official regulatory bodies throughout the UK, making us the perfect choice of partner to process and pack organic items.
From food supplements to organic hair products and soaps, we have the facilities in place to meet a diverse range of organic fulfilment requirements. We have worked on many projects including powder processing and packaging and tablet packaging, truly showcasing the diverse range of products we are capable of handling.
We can offer you as a client the reassurance that your organic product is safe with us. Our entire team are all fully trained to the standards deemed necessary for the handling of organic goods packing and we have the processes in place to maintain the highest levels of hygiene.
As PA Packaging holds certified status as a fully organic warehouse we are able to process a wide range of ecommerce and trade orders for your business, leaving you to focus on the running of your business. Visit our ecommerce fulfilment page for more information on full ecommerce integration options.
Organic powder packing & organic tablet packing that adheres to the highest standards
As organic powder & tablets become increasingly popular, in particular in the health supplements markets, we are positioned to offer you a wide variety of supplement packaging options. We work with you to assure the type of supplement processing and packing used meets the requirements of your business.
We keep cost effectiveness in mind while providing a full range of packaging options to make your product stand out. We also offer full-service labelling options to complete your product with all the legally required information needed and your all-important branding.
Organic Warehousing – Getting your organic products to their final destination
We appreciate a major part of your business operations is not just the processing and packing of organic products but the storage and delivery of these to their final destination. Our centrally located warehouse offers seamless distribution to the whole of the UK and the ability to expand this to overseas. With organic product warehousing and distribution and organic food processing and packing all happening under one roof with PA Packaging you always know the status of your products.
Your organic product supply chain managed from start to finish:
Tailored organic product processing

Bespoke organic product packaging with design and labelling options to suit your brand

Certified organic warehousing to keep your product safe with the highest levels of hygiene

UK and overseas distribution options and ecommerce integration, meaning an organic product fulfilment solution from start to delivery
Did you know we collaborate with: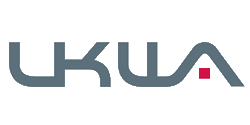 ORGANIC PACKAGING SOLUTIONS FOR ALL BUSINESSES
If you're interested in any of our services including packaging for your organic products, fill out the form below to make an enquiry. We'll get back to you as soon as we can.